In February and March England will take on India in a four-match Test series, which will be the first series for Virat Kohli's side at home since cricket took a break due to Covid-19. India recently got a magnificent win away to Australia, while England got a 2-0 away win against Sri Lanka, meaning both sides go into this series with some momentum behind them.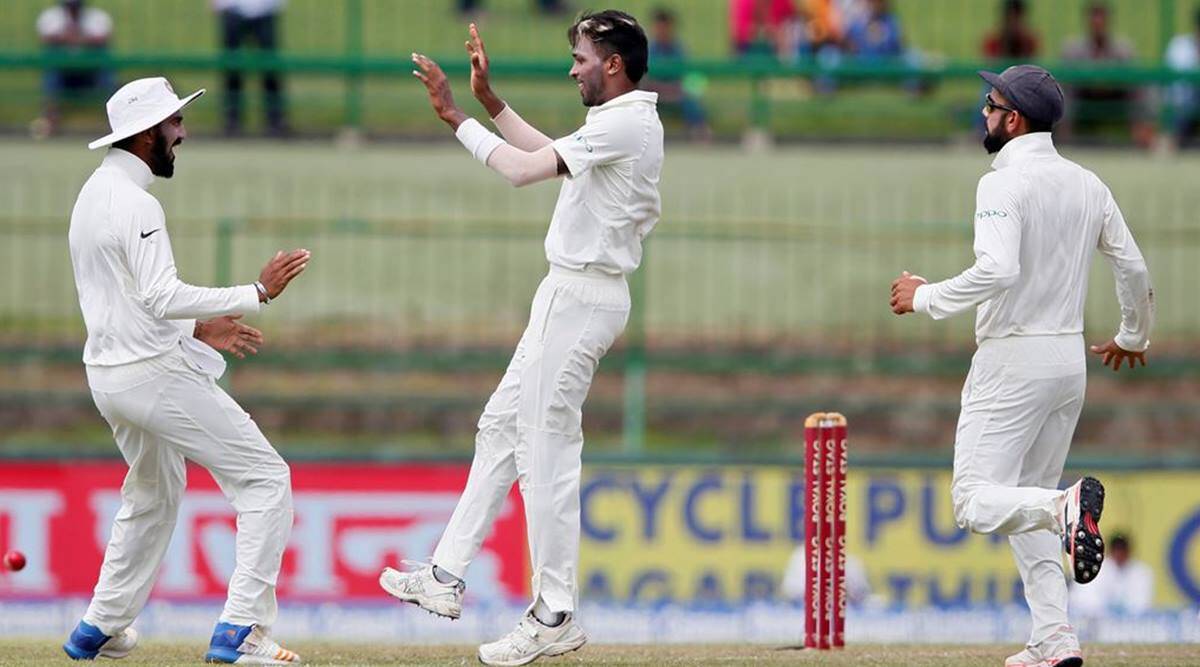 An Old Rivalry
The rivalry between India and England is the oldest in cricket history as the first game of cricket that India played was against England. However, it is a friendly rivalry full of respect, not like the one that exists between England and Australia.
This will be the 16th time that an English team has come to India to play a Test series. In the 122 matches that have been played between these two sides to date, the Indian cricket team has won 26 times, while England have won 47 times. There have been 49 drawn Tests between the sides.
India have been victorious in seven home series against England, while the English have won five, and three have ended in a draw. England last toured India in 2016, and they lost 4-0. In fact, England's series win back in 2012⁄13 is the only time that India have lost a Test series at home in 16 years.. We will look at the strengths both teams will bring today for our match prediction
Indian Players to Look Out For
India is a team that is full of talented players, but there are a few that we are particularly interested in keeping an eye on during the series. We are going to take a look at these now.
Risabh Pant: After his amazing display at the Gabba, he proved that he is definitely one to watch in this series. He missed the first Test in Australia but was still India's top scorer come the end of the series with 274 runs and a 68.50 average. He hit a magnificent 97 in the third Test at the Sydney Cricket Ground to help India secure an unlikely draw. Pant has played just two Tests in India, so it will be fascinating to see how he goes against a solid England team.
Mohammed Siraj: He also missed the first Test, but he was selected for the second Test and he never looked back. In the Tests that he played, he picked up an impressive 13 wickets. Now that he has shown his hand, there will be plenty of Indian fans who will be eager to see if he can replicate that form against some top-class English batsmen.
Shubman Gill: He had great knocks in Sydney, Melbourne, and Brisbane and was probably India's find of the tour. In the six innings that he batted in, he hit 259 runs with a 60.6 average. His most notable knock on the tour came in the 4th Test where he hit 91 runs to help his side beat Australia at the Gabba – a ground they had not lost on for more than three decades. Gill will start the series against England in the top order, and it will be fascinating to see how he performs at home, especially since his average in domestic cricket is 72.36.
English Players to Look out For
England, like India, also have a number of talented players that are worth keeping an eye on during the tour. Here are three of them:
Joe Root: He was in great form during the recent tour of Sri Lanka, scoring 426 runs that included a huge double century and a daddy hundred in the second. When you check his previous performances against India, you will be impressed by what you see – he has played against India 16 times in Test cricket and has scored 4 centuries, 9 fifties, and has an average of 56.84. It really will be great fun to see if he can emulate his previous successes in India.
James Anderson: When Anderson is bowling to the best of his ability it really is like watching poetry in motion. On the tour of Sri Lanka, he took his tally of Test wickets up to 606, and he will be looking to get another 14 more on this tour so he can become the most successful fast bowler in the history of cricket. However, he will definitely not play all of the Tests as his body would not cope with that. When India play cricket in the UK they are often tormented by Anderson, so it will be interesting to see if he can give the Indian batsmen nightmares in their own backyard.
Ben Stokes: He missed the series win in Sri Lanka as he was given time off because his dad passed away in December, but he will be back in action for this one. It will be interesting to see what type of form he is in after his break from the game – if he hits his peak, then we will all get to enjoy some Box Office cricket.
Who Will Win According to the Pundits?
The pundits are not giving England much hope of walking away from India with a series win under their belt.
Former England captain Nasser Hussain believes that although England are on a bit of an upward curve and have the ability to beat anyone, he cannot see anything other than an India win, and he has gone for a 2-1 victory to the hosts.
David Lloyd, a former England player, manager, and umpire feels that India will win the series 3-0 or 4-0, but he would really love England to prove him wrong. He believes that the toss could make a big difference because England will find it really hard to bat last on a deteriorating wicket.
Gautam Gambhir, a former India opener, says that he cannot see England winning a single game against India because their spin bowlers are not good enough. When asked for his scored prediction, he went for 3-0 India.
Who Do We Think will Win?
Like the pundits above, we are going to predict an India win today match prediction too, but we do not think that it will be a complete walk over for the home side. India rarely lose at home, but we feel that the England team has enough talent in their side to give India a scare. So, we are going to go with India to win the series 2-1.
Betting on the Series
England and India cricket fans love to bet on the action whenever their teams are playing, and if you are thinking about placing some bets during the series you need to find some online betting sites to sign up with. There are plenty of online betting sites available for you to open an account with, but you should not settle for anything less than the best cricket betting sites. You work hard for your money, so you should make sure you get the most bang for your buck.
Before you start to bet from the UK, or wherever you happen to be, you should pay a visit to https://www.cricketworld.com/ as here you can find out all the latest scores and news about cricket in the UK and around the world. The information that you find here can actually go a long way to helping you place a successful bet.